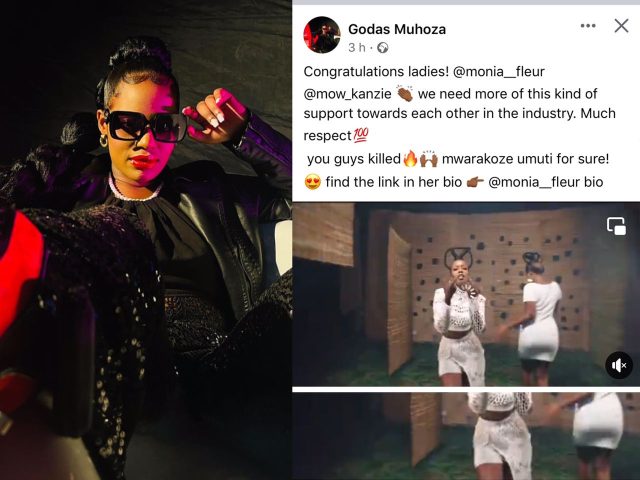 Umuririmvyikazi Godas Muhoza yashimye guserura ikiri kumutima ku ndirimbo y'abaririmvyikazi bageziwe Monia Fleur na Mo'w Kenzie baheruka gusoho indirimbo "DARLING" mukwerekana ko imeze neza yongeta abatera intege.
Abicishije kuru buga ryiwe Godas Muhoza yabasabiye kubakunzi bize kushikigira abagenzi biwe ati : Congratulations ladies! @monia__fleur @mow_kanzie  we need more of this kind of support towards each other in the industry. Much respect
you guys killed mwarakoze umuti for sure!  find the link in her bio  @monia__fleur bio.
Godas Muhoza n'umuririmvyikazi akunda gushigikira bandi keshi yo basohoye indirindo, tukamenya ko indirimbo Darling imaze imisi itanu kuva isohotse ikama imaze kurabwa n'Abantu barenga 130 000 kuri chanel ya youtube ya Monia fluer.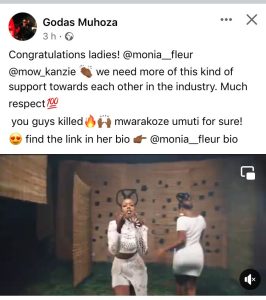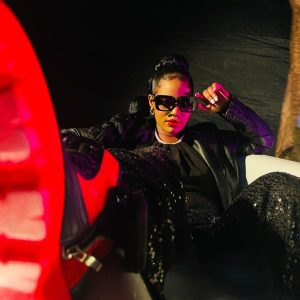 5911
1
0
cookie-check
Godas Muhoza Akurira Ishapo indirimbo DARLING ya Monia Fleur na Mo'w Kenzie